Scarsdale is an exclusive Westchester village located 25 miles North of midtown Manhattan. Scarsdale has long held the reputation of being tree lined and pristine, upscale, and competitive. Residents are attracted to Scarsdale for its excellent school district, easy commute to NYC, walkable village, and its beautiful surroundings and recreation offerings.
Scarsdale has a robust, fashionable downtown that includes boutiques, art galleries, florists, etc. You will also find clothing stores like Lord and Taylor and the Gap. For groceries, there is a Shoprite, Trader Joe's and DeCicco's. Scarsdale is also just 10 minutes away from all the shopping and dining in White Plains.
There are ten neighborhood parks in Scarsdale, providing a municipal pool, tennis courts and paddle tennis courts, and sports fields for residents. The Greenburgh Nature Center is a 33-acre nature preserve that host many programs for all ages, and have wonderful gardens, trails, and a former manor house. The Weinberg Nature Center includes a ten-acre wildlife sanctuary and hiking trails. The recreation department sponsors activities and classes for residents of all ages. The Scarsdale Adult School offers a large range of courses for professional development or recreation. 
Scarsdale NY Real Estate Stats
In 2016, there were 391 single family homes sold in Scarsdale (zip code 10583), with a median sales price of $1,199,000. The average days on the market was 79 days. There were 28 condos sold, with a median sales price of $587,500, with an average of 62 days on the market. There were also 115 co-op sold, with a median sales price of $227,500, with an average of 67 days on the market.
Below is the latest market statistics of homes for sale in Scarsdale, New York:
The Median Sales Price of Homes in Scarsdale (zip code 10583)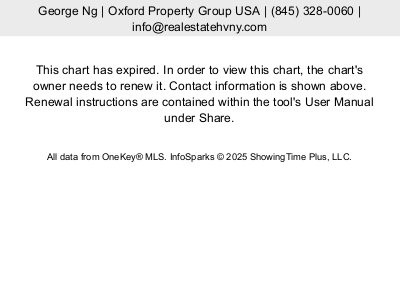 The number of homes sold in Scarsdale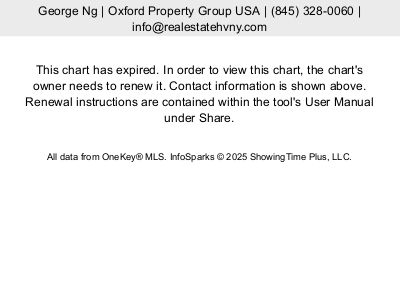 The average days on market of homes sold in Scarsdale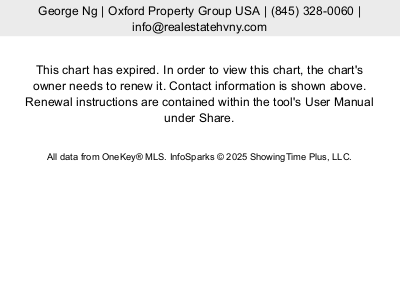 Wondering how much the latest homes in Scarsdale sold for? Click on the button below to view the most up to date Scarsdale real estate market report. You will see the 50 most recent "Active Properties", "Properties Under Contract", and "Sold Properties" in Scarsdale, NY. You will see each home's address, sales price, price per square foot, and days on market before selling.
Travelling around Scarsdale, you will find elegant, classic tudor and colonial homes. Homes in Scarsdale are among the most expensive in the county. The homes under $1 million will be rather modest on small yards.
However, you will find plenty of housing choices in Scarsdale. Within the town of Scrasdale, 94.2% of the homes are single family detached homes. 46.5% of the homes were built before 1940. Many of those older homes are in prime location, closest to the train station. Another 40.2% of the homes were built between 1950-1970. There are some newer and larger homes in Scarsdale, sometimes the result from a teardown of a smaller, older home.
There are plenty of co-ops and condos in Scarsdale. Many of them actually are located outside the Village of Scarsdale, but have a Scarsdale mailing address, and are within walking distance to the Village. These homes are great for those who would prefer a lower maintenance lifestyle. There are also apartment for rent. 
Scarsdale NY Real Estate Communities
Scarsdale is broken down into five different areas, each served by its own elementary schools. These areas are:
Heathcote - the area most centrally located around the Village of Scarsdale. You will find many large estate homes.
Quaker Ridge - the neighborhood in the most Southern part of Scarsdale. The homes are mostly built in the 1950s - 1970s. 
Greenacres - the most Northern part of Scarsdale, bordering White Plains and Hartsdale. Many of the homes are older, built in the 1920s. Many homes in the neighborhood are within walking distance to the Hartsdale Metro North Station.
Fox Meadow - just like Greenacres, the housing stock here is older, with many homes built when Scarsdale first become a popular commuter location. Many homes are also within walking distance to the Hartsdale Metro North Station.
Edgewood - the Eastern part of Scarsdale bordering New Rochelle and Eastchester. Here you will find homes on smaller 50x100 foot lots.
Some of the popular neighborhoods that have Scarsdale postal addresses, but are located just outside the village, include Wilmot Woods and Green Knolls. 
There are many condo and co-op communities in Scarsdale, NY. The communities usually have a managing association that takes care of maintenance like snow plowing. Some of the communities have amenities like swimming pool, tennis courts, and playground. Visit our Scarsdale condos and co-ops page for more information.
There are also some new construction communities in Scarsdale being built in Scarsdale, as of 2016. Most of the communities are small with 10-20 estate homes. There are also new condo and co-op buildings. 
Scarsdale NY Real Estate Search
SCARSDALE NY HOMES FOR SALE BY PRICE
SCARSDALE NY HOMES FOR SALE BY TYPE
Looking to sell your home in Scarsdale NY? Can't find what you're looking for, or have a question?  today and let our team of talented local professional Realtors help you.
Scarsdale Commute
There are two Metro North stations in Scarsdale, the Scarsdale and Hartsdale station. Commute time to Grand Central Station is around 30 minutes on the express trains during rush hours.
Scarsdale has easy access to the Bronx River Parkway and the Hutchinson River Parkway. Driving distance to midtown Manhattan is around 25 miles, and 13 miles to Greenwich CT.
Scarsdale Schools
Students in the Town of Scarsdale attend the Scarsdale School District, which are highly regarded, and also known to be highly competitive. The test scores of Scarsdale school are often ranked highly in the nation. There are five elementary schools in the district, one in each neighborhood.
Many students with a Scarsdale mailing address live outside the town, and are also zoned for different school districts. Some students will be attending schools in the Edgemont School District, Ardsley School District, or New Rochelle School District.
Scarsdale NY Map
Scarsdale NY Links
The Village of Scarsdale NY: www.scarsdale.com
 Westchester County Towns | Westchester County School Districts